Case Studies
We are proud of our work.
Read below for a few examples of the work we've done for our clients.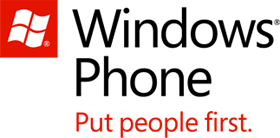 Windows Phone US Launch Tour
When Microsoft launched the Windows Phone, they wanted to identify influencers in social media and turn them into advocates. Admosis was brought in to drive the strategy and execution for all of the earned and paid media, as well as "activations" on-site for 10 events held in five cities: New York City, Chicago, Dallas, Los Angeles and San Francisco.
Admosis developed a multi-tier approach rooted in the belief that an event shouldn't be an isolated, one-time bump to a brand. Instead, social media should be leveraged before, during and after an event to create and ride a much longer-wave of influence. Here's how this approach played out.
Pre-Event
In order to reach the most influential people in social media, Admosis partnered with Klout in a co-marketing effort. In each city, 100 phones and tickets to the Windows Phone Night Market events (done in conjunction with VH1's Rising Stars program for entertainment) were given out to people who had a Klout score of 65 or greater. All RSVPs to the event were done through social channels to amplify the effect and due to the success, all of the events were at capacity, with people being turned away in some cities.
During the Event
During the event, the goal was to get attendees to touch a Windows Phone at least three times and compare them to their current device. 150 phones were live during each event, loaded with games and other apps to show off the experience of using a Windows Phone. Attendees could even download a Windows Phone "takeover" onto their iPhone so they could experience the UI on their current device. At every event, people were encouraged to tweet or Facebook share why they deserved a new Windows Phone, broadening the reach outside of just the event, as well as check-in, via Foursquare, to the event to broadcast to their friends and followers what they were doing.
Post-Event
After the event, all surveys and many follow-up messages were sent via social channels, deepening the connection of the attendees with the brand.
Results
Admosis blew the goals and expectations of earned media out of the water. AdWeek and Robert Scoble both covered the event due to the success and the client won awards for the experiential aspect of the events.
We are proud of the numbers:
The Klout campaign reached 11 Million with a total of 115 million total impressions
9,591 tweets were sent, reaching more than 4.7 million people on Twitter
18,138 posts were made on Facebook, reaching more than 3.5 million people
Total social reach of more than 8.2 million
1 in 5 guests unlocked the Windows Phone Foursquare badget
41% of guests scanned a QR code for a chance to win a prize
41% of attendees participated in scanning QR codes for entry/exit surveys, prizing an instant wins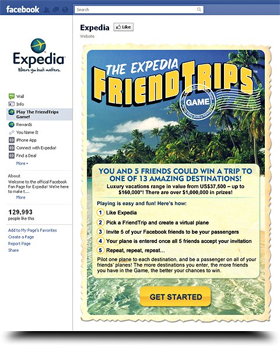 Expedia Friend Trips
Expedia knew they needed to engage with their customers through social media and needed a critical mass of fans to feel the impact. They issued a challenge to "get a million fans" in a short amount of time. To reach this goal, the Expedia FriendTrips Game was created and it focused on creating dream vacations that would involve a close group of friends. The campaign was designed to drive aggressive acquisition in a 6 week period.
FriendTrips was an interactive, inherently social Facebook sweepstakes experience that enabled users to pilot a virtual plane and enter by inviting five friends to join them. Invited guests were then encouraged to create planes and dream trips of their own. The ultimate prize was a luxury vacation with five friends.
To maintain excitement throughout the campaign and increase virality, Expedia gave away daily prizes based on votes of user submitted travel photos and stories.
A multi-channel marketing campaign of paid, owned and earned media that leveraged the full Facebook marketing platform supported the sweepstakes. Expedia integrated PR, print advertising, celebrity endorsement, email marketing, promotion on Expedia's and its partners' web sites and social outreach. A robust mix of Facebook advertising using Sponsored Stories, marketplace and premium ads was instrumental to the campaign's success.
Results
Fan base growth of more than 750%, surpassing 1 million fans in 5 weeks
Cost to acquire new fans dropped by over 400% over the course of the campaign
Daily wall post activity grew 30x during the campaign
Positive shift in wall post content from what used to be primarily a customer service medium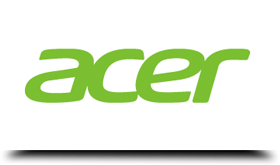 Premier PC Manufacturer
Admosis leveraged the AdLens platform by Adobe to address the challenges of a global leader in PC laptops and notebooks. The client needed to raise awareness for a newly launched product and came to Admosis for help. Admosis worked with Acer to create a campaign and corresponding advertising that would run on Facebook and drive fan acquisition, impressions and sharing.
The campaign ran for a month and every day a winner would receive a new Ultrabook.
Results
Facebook fan base increased 10x
Doubled global Facebook presence
Increased overall social media impressions by 4,000%
Drove 71% of new fans through Facebook advertising
Over 1.2 million unique visits to the fan page
700,000 unique visitors to the Facebook app with a 27% share rate
Through the continuous optimization of creative and target segments, the brand saw a drop in the Cost Per Like throughout the campaign.
For more information about this case study, click here.